Working for Down Home Interiors gave me the chance to really bring out their aesthetic in home decor and women's apparel. Down Home Interiors is an upscale interior design, decor, and women's apparel boutique. Creating a vibrant and current brand around their aesthetic was the goal. Through social media posts, marketing materials, and photography I was able to create and update the brand by bringing the boutique to more customers and increasing the visual marketing and advertising area.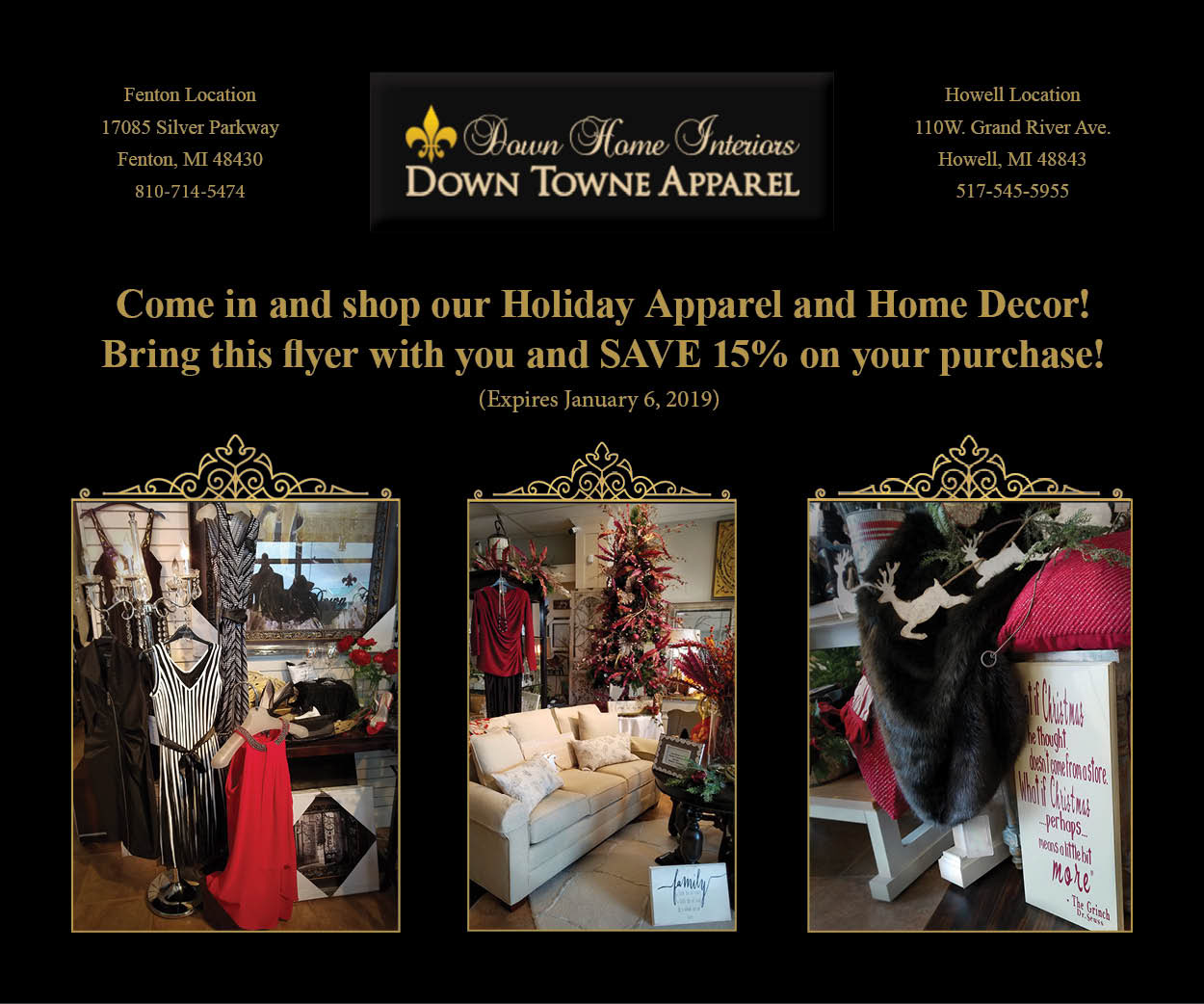 Holiday postcard showcasing the store and products. This postcard went out in a mass mailing to bring in customers for the holiday season. Keeping with elegant feel of the boutique, the postcard was created with dramatic colors, bold photography, and gold outlines and text. Using a bold typography in gold made the postcard eye catching while matching the elegant frames around the photos.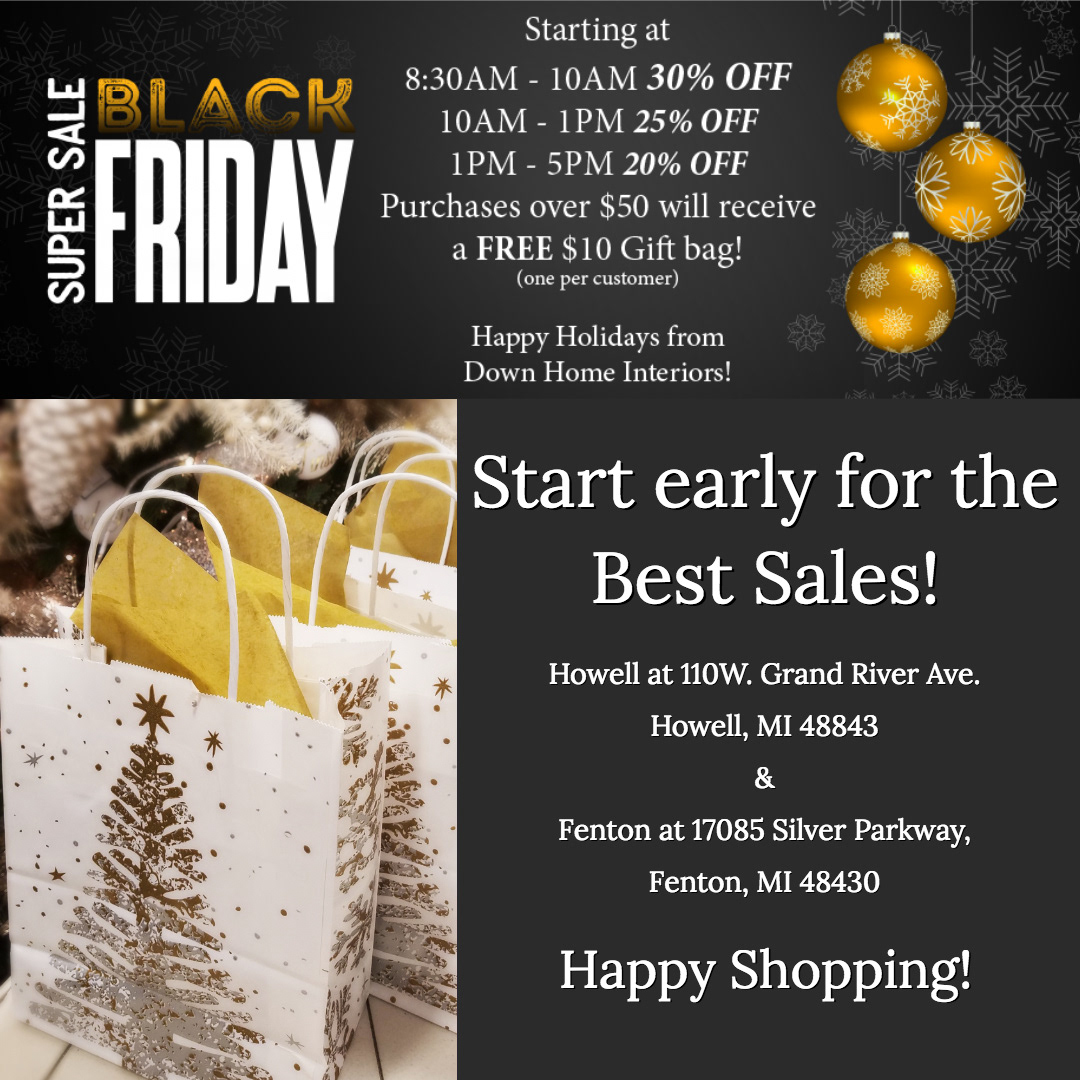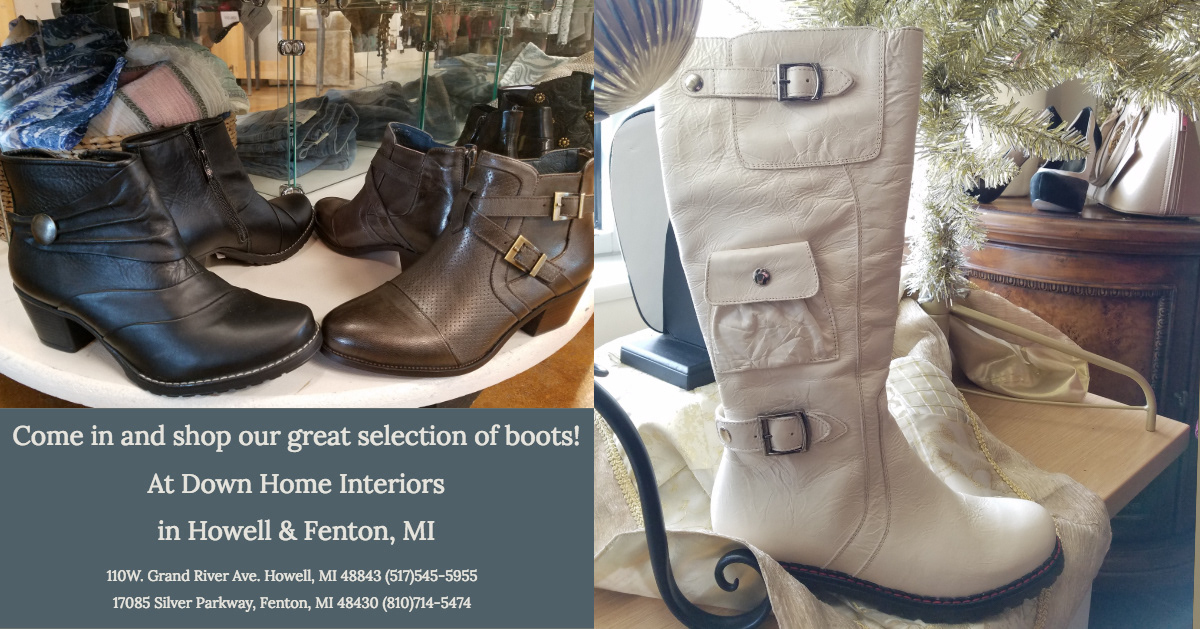 These three photos were created as social media posts to advertise products that were on special. Utilizing the block style, these photos highlight the products and make the type easy to read in a quick glance. The photography is simple and showcases the products with upscale elegance. The typography is bold on a solid background for ease of reading quickly while scrolling through social media.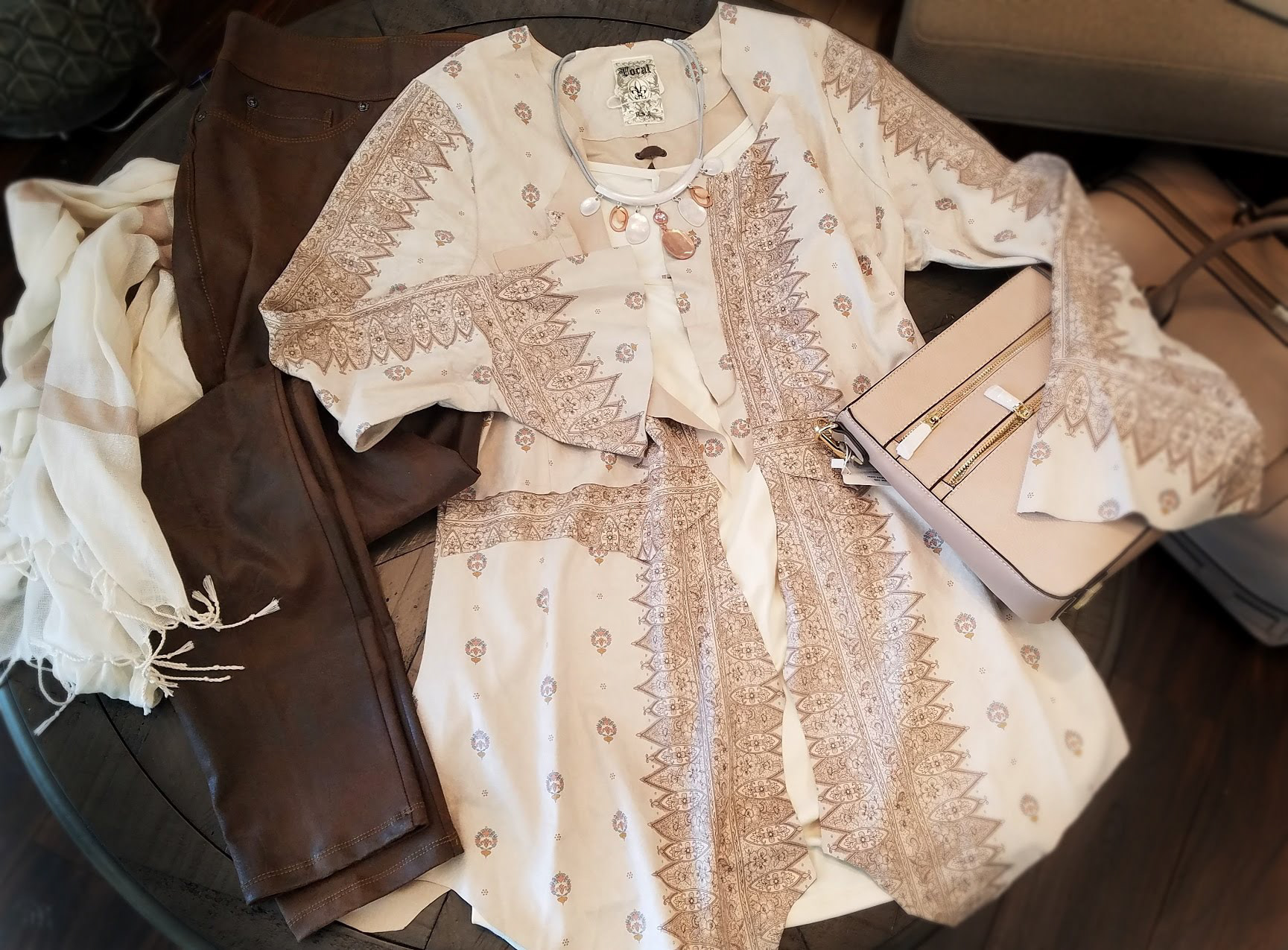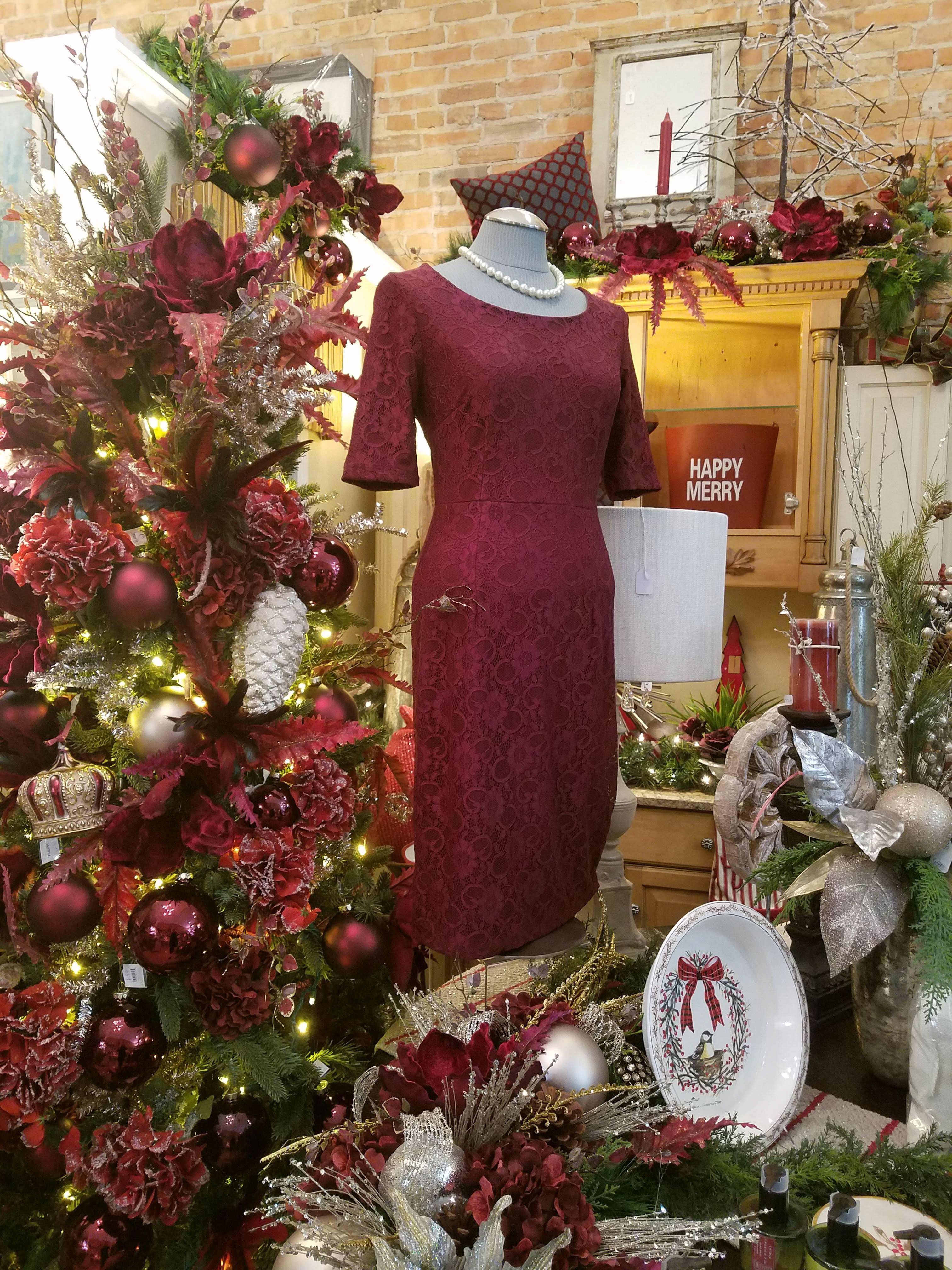 These two photos showcase product photography. Keeping with trends the flat style of the apparel highlights the clothing and jewelry in an exciting and enticing appearance. Since the boutique has apparel as well as home decor the second photo highlights all the boutique has to offer with the holidays being the theme.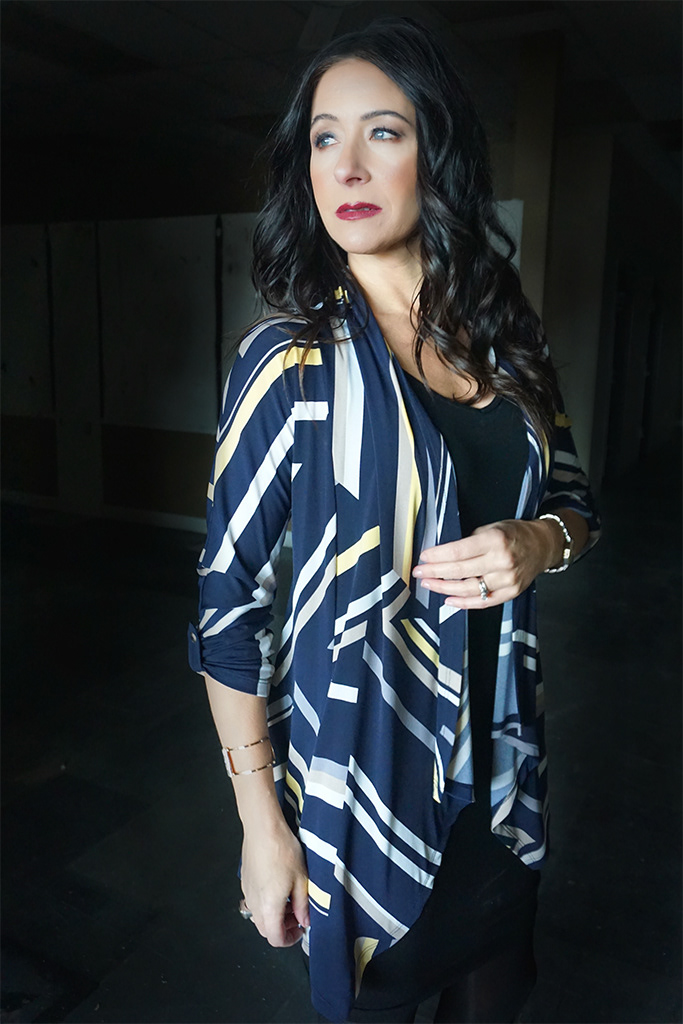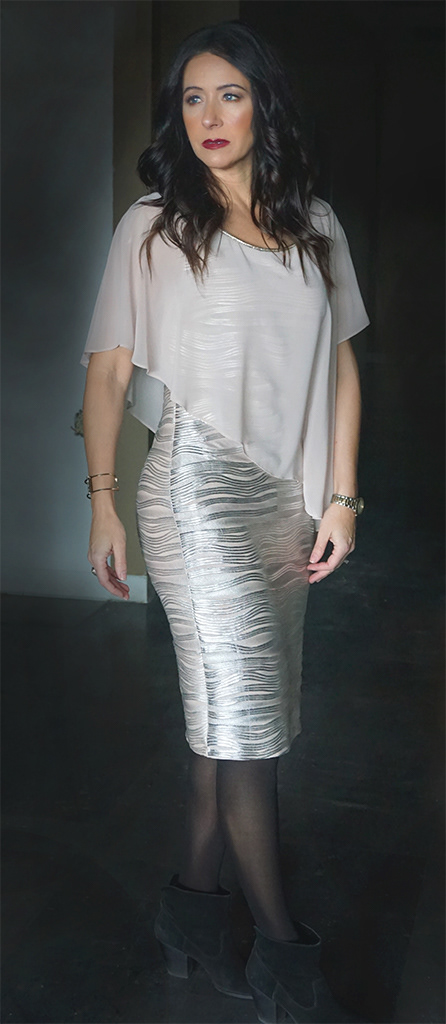 Working with a model to showcase the apparel brought the look and feel of elegance to life to the customers. Posing the model to highlight the quality of the apparel and using photoshop to decrease the noise in the background, made these photos website and social media ready.